Gardner nailed his choice of getup
The Defensive Rookie of the Year certainly knows how to dress.
New York Jets cornerback Sauce Gardner showed his sense of style at the NFL Draft when he came out to don his Jets cap clad in a light blue suit and his trademark "Sauce" necklace.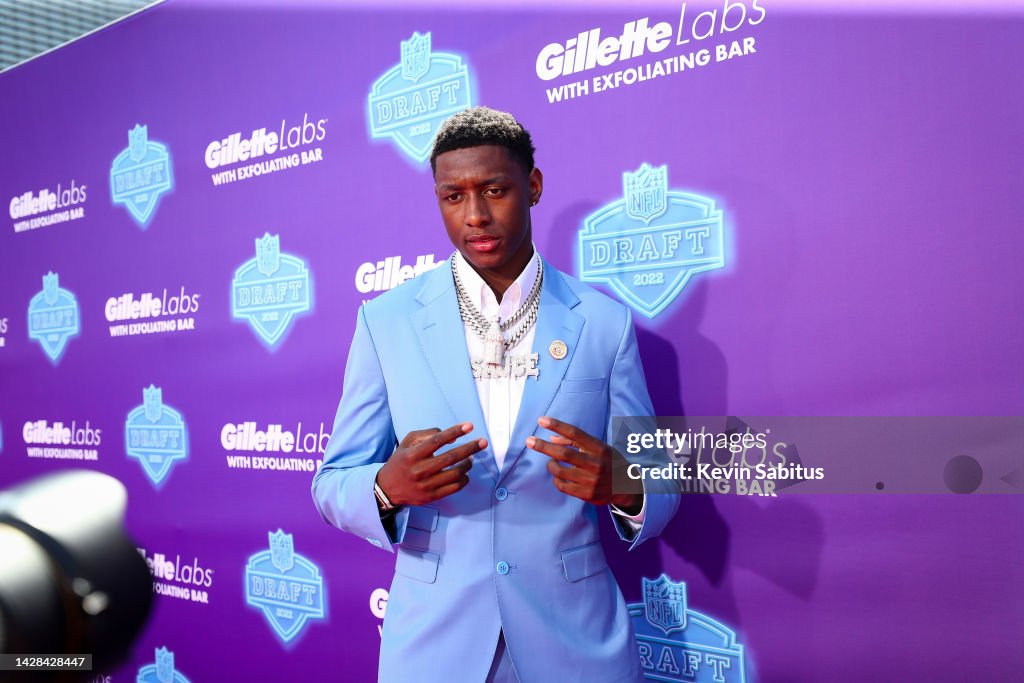 Now, the favorite for the Defensive Rookie of the Year award has shown up for the NFL Honors ceremony in similar style, this time in a raspberry-colored getup and still sporting his Sauce necklace as well has his name on the inside of the suit.
Pulled up with the SAUCE 🔥 pic.twitter.com/QUdFK0X71D

— Whistle Blitz (@WhistleBlitz) February 10, 2023
Gardner has not been shy about his desire to complete his triumvirate of honors—Pro Bowler, first-team All-Pro, and now Defensive Rookie of the Year. Although he tried to be modest when asked about it on NFL Network's Good Morning Football, he has made it clear that he, like most others, believes he is an elite cornerback.
When a player enters the NFL and becomes a shutdown cornerback from the outset, he has the right to walk around with that extra swag. But that's just Sauce. His talent, confidence, instincts, and intelligence combined allow him to do things that a 6'3″ human being should not physically be able to.
It shouldn't be too long before Sauce gets the trifecta.
Audio Version available to members only: Learn more here
Want More NY Jets News & Jets X-Factor Content?
Download the free Jet X Mobile App
to get customizable notifications directly to your iOS (App Store) or Google/Android (Google Play) device.
Follow us on Twitter @jetsxfactor for all the latest New York Jets news, Facebook for even more, Instagram for some of the top NY Jets images, and YouTube

for original Jets X-Factor videos.